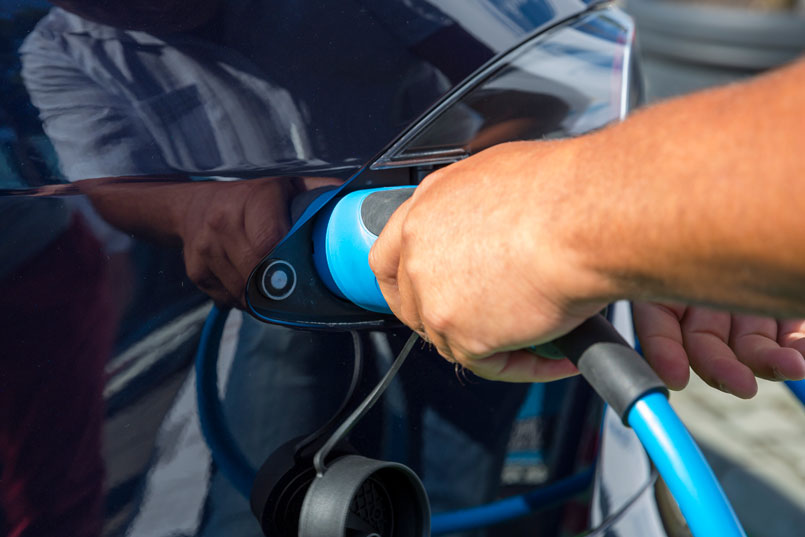 21 Apr

More Charging Ports Coming to the UK for Electric Cars

Range anxiety is a common fear for many electric car owners. Knowing where and how often you can recharge your battery is key when planning a long distance journey in an electric car. The good news is that many councils are realising the demand for charging points in towns. Owning an electric car requires off-street parking with access to a private charging point – not a luxury many people have in Victorian and Edwardian streets. A new scheme that has been approved by Oxford City Council will give electric car owners access to on-street parking bays.
A Government-led Initiative
Oxford City Council has received funding to install 15 charging points across the city in order to encourage and support the use of electric vehicles. The government is starting to realise the importance of encouraging councils to go more 'green'. Electric cars are one of the ways to achieve this. By offering more charging points that are easily and safety accessible, more owners of electric vehicles will want to visit and use Oxford. It is hoped that after the initial 15 charging points, over 100 will be eventually installed across the city.
An Ever-Expanding Network of Charging Points
Electric car owners can be sure they can now go further afield for day trips and long haul journeys. Recharging an electric car isn't quite as quick as filling up the tank at a petrol station, but many cars' charging points are speedy and can charge in less than 30 minutes. The larger network of charging points across the UK mean families and workers never have to worry about being too far from a charging point. It is certainly a positive movement towards getting more electric cars on the road.
Reduce Pollution
Electric cars have numerous benefits, the key ones being energy efficiency and noise reduction. Reducing fossil fuel usage is key in making cities a more pleasant place to live. With pollution hitting high levels in many cities, including Oxford, it is actively contributing to deaths around the UK. Switching to electric vehicles means that we can start to combat the rise in pollution.
Reduction in Noise
Electric cars also have another surprising feature – they don't make a lot of sound. This means the noise in city centres will be vastly reduced. Not only does this make for a pleasant drive, but pedestrians will also enjoy less distractions from backfiring engines.
The Electric Car is Coming
The sooner the practical issue is solved and we start to see more charging points, the more.. electric cars will be widely used once this practical issue is solved. There is a degree of flexibility required when adopting new technology, however the long-term benefits to both people and the environment are worth it.