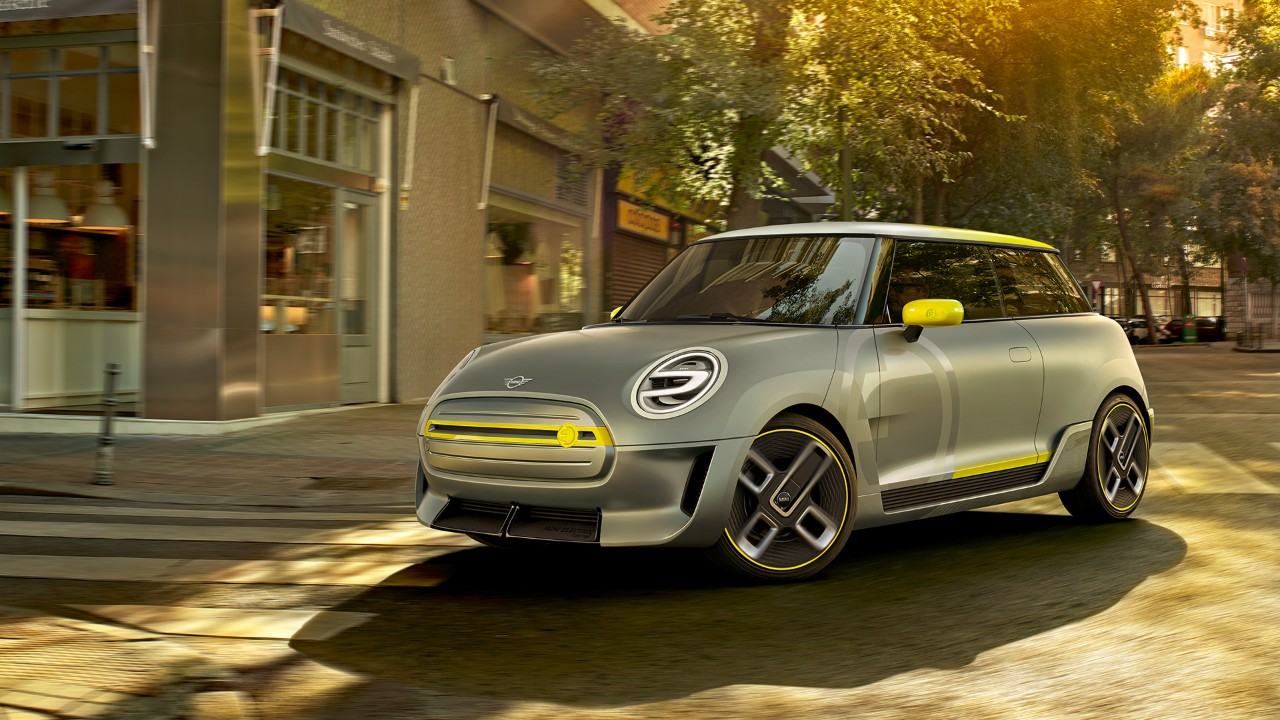 14 Oct

Mini Join the Electric Car Ranks

Image: Mini

Those of you that love the icon look and style of the Mini are in for an electric treat.  It has been announced that in 2019 Mini will be releasing a fully electric version of one of their existing vehicles.   The news has caused quite a stir in the vehicle trade, as another giant throws weight behind the greener electric vehicle.  They haven't even bothered to step up from traditional combustion engines to hybrid instead Mini is making it clear that this will be an all-electric car.

What We Know

Mini has been busy creating a small but perfectly compact range of just five models available for sale.  Currently the range, which has been dubbed the 'superheroes.'  Four are already available in the form of the Countryman, the Convertible, the Club and the 3 or 5 door hatch.   It had been assumed, and for some very much hoped that the 5th superhero to make an appearance from the Mini factory doors would be the Superleggera or Rocketman, which up until now have been concept vehicles.  To be fair, both had been lauded by Mini supporters, and there was much hope and speculation that one of these would soon be joining the ranks.  The news that there were to be 5 and only five superheroes has been known for some time, so fans have been eagerly awaiting the announcement.  CEO of Mini, Peter Schwarzenbauer has finally gone on record to confirm the electric car news but has remained tightly lipped about which model it will be.

Timing is Everything

The launch in 2019 has also been cleverly scheduled as the big boss believes that by then the battery technology will have undergone a breakthrough that will enable all-electric vehicles to be more usable and, one assumes, appealing to the consumer.  Entirely what he knows, or may have been involved in when it comes to batteries remains unknown.  It is undoubtedly a launch announcement that leaves more questions than it answers.

A New Giant

What remains undisputed is that the more weight that gets behind electric cars, the faster and more successful the rollout will be.  Currently, the uptake of electric vehicles has been excellent, and interest continues to grow, but the choices are obviously significantly more limited than if a customer was to purchase a petrol or diesel engine car.  Mini has a long and reputable history in British motoring and remains a favoured icon by many, so this new development is sure to send fans into a frenzy for the launch in just under two years.  It also signifies that these larger players are taking seriously the Government plans to phase out diesel and petrol vehicles by ceasing production by 2020 and removing them entirely by 2040.

A Warming Note

Although the new electric vehicle remains the focus for car manufactures Mini, Mr Schwarzenbauer confirmed that he was not ruling out the concept vehicles forever.  Who knows maybe they will surprise us all by using one of the concept designs as the basis for the Mini.  For now, in terms of electric vehicle technology, this remains brilliant news.