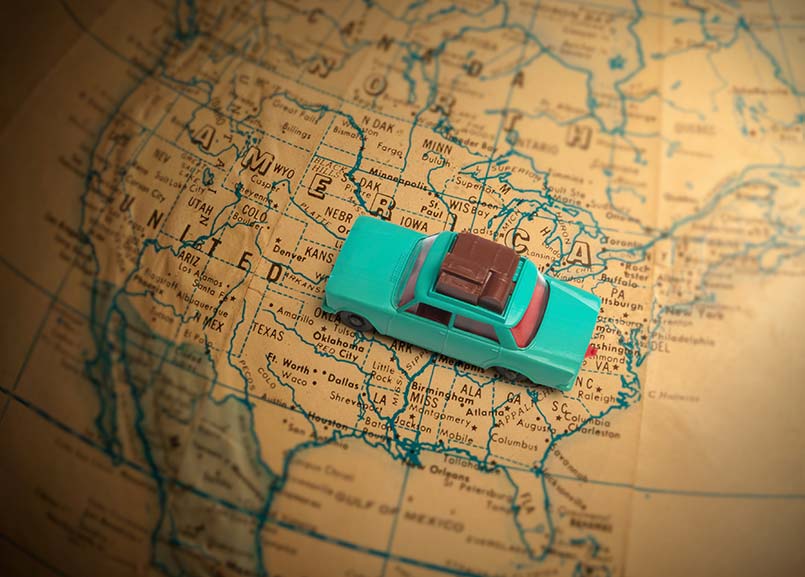 13 Mar

Taking Your Electric Car Abroad

A lot of people are put off committing to a full electric car because of the logistical issues.  Having a hybrid or even a traditional petrol/diesel engine is much easier and offers a level of simplify and convenience.  Having an electric vehicle can sometimes feel like a military style mission if you plan to go anywhere outside of your home range.  We know that range anxiety is a thing, and it really can cause owners to feel trapped and panicky when they consider taking the car on a longer drive, so it is no surprise that many electric car owners would not even attempt to take their car abroad.  However, things are changing and there is so really great news for 2017.
A Network of Fast Charging Across Europe
 Thankfully, electric cars really are set to grow.  Many times we see new green initiatives pop up, and despite a flurry of initial interest they lack longevity and disappear.  This leaves anyone that signed up to them feeling hard done by and reluctant to get involved next time.  However, the support for electric cars is looking very strong.
In November 2016 some pretty big names gave a solid commitment to the future of electric cars.  Audi, VW, Porsche, Daimler, Ford and BMW were all happy to add their signatures to a collective 'Memorandum of Understanding' which has been designed to build and develop a super fast network of charging stations around Europe.   With the work starting this year (2017) it certainly makes the thought of going on holiday in your electric car much more probable.
400 Sites in 3 Years
 The proposal shows initial plans for 400 charging stations across Europe, and goes on to specify that by 2020 motorists will be able to visit thousands of charging points.  It has also been deemed that these charging points must offer high speed, high powered charging which means having capability of up to 350kW, which is actually more powerful that a lot of existing stations.  With such big names prepared to commit, you can see that there is a dedicated and genuine level of commitment.  This should enable drivers of electric vehicles to have as much confidence as they did in finding petrol and diesel pumps as they went about their European journeys before the rise of the electric car.
The Tech Spec
For those interested in the technical details, the installation must also meet the Combined Charging System (CCS) standard.  This means that in theory there is no issue between makes and manufacturers, you will be able to access a charging point no matter what make of electric vehicle you have chosen.  Any vehicle that comes equipped with CCS will be able to use these super fast points.  If you are unsure if your vehicle does meet the specification, a quick check with your manufacturer will let you know.  We can only say that this is massive and important step forward for the uptake and proliferation of electric vehicles all over the globe.