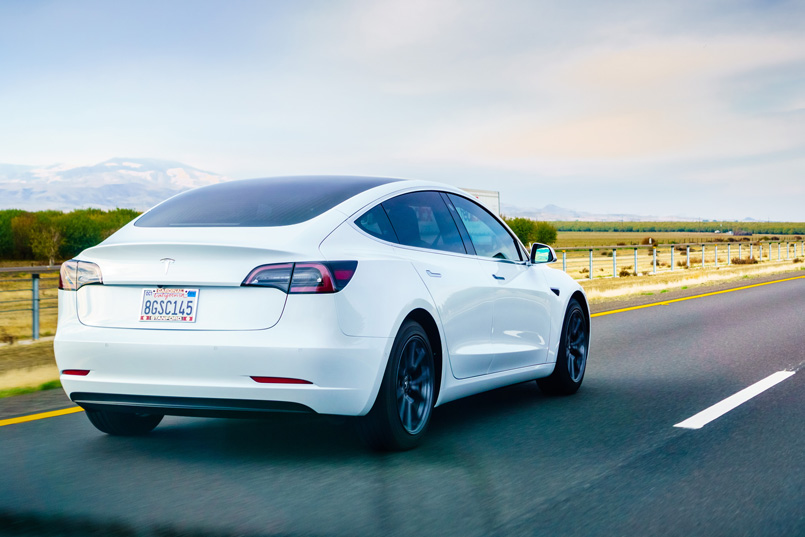 22 Feb

Tesla Model 3 Named 'Coolest Car' of 2018

Life's not a popularity contest. At least, it shouldn't be. However, we all feel a rush of pride when something near and dear to our hearts is considered to be 'cool'.

For electric cars, that rush of pride has come. In case you were ever wondering what the most popular vehicle was over the past 50 years, an official list can tell you. And to the joy of many, it's Tesla that have taken the top spot.

So, Who's Top Dog?

Mr Musk, we hope you're proud. Tesla Model 3 is considered to be the coolest car of 2018. Described as 'completely brilliant', the Tesla Model 3 represents the latest and greatest in electric vehicles.

And it's easy to see why too. It looks stunning, drives well and has a ton of modern features installed to make getting from one place to another an absolute breeze. Of course, electric cars have been at the top for the past three years now, but each year is another blessing.

What Might This Mean For Electric Cars?

For the electric car industry, it's some well-earned recognition. For years, we've tried to make sure that the electric car industry gets the fame it deserves. Whether it's the companies who work tirelessly to perfect the technology or the supporters who endlessly promote their benefits, we all know that electric cars should be at the forefront of motoring.

It's the hope of many that this new ranking system will bring electric cars to the attention of more and more people. The resources to get people into these vehicles are here, but it's often just a case of popularity. Not everyone knows about the electric car, how it can help and why you should be driving one.

That's why people like you need to push even more for electric cars. While we do our part as much as we can, it's down to the population at large to make sure that people know about the benefits of this machine. They need to understand why it's so useful, what benefits you can gain from it, and why they should be driving one. If we all keep pushing for electric cars and we all do our best to make sure that they are recommended, then we are bound to see an increase in the levels of people who drive them.

Overall, the fact that the Tesla Model 3 is so popular is pretty cool, and it's easy to see why it's such an admirable and desirable vehicle. Stunning looks combined with functionality means that this is one of the best electric cars out there, and Tesla themselves should be pleased with the way that things are progressing. It is important to realise that people will be interested in the way that the electric car moves and behaves, and that we need to push their benefits as much as possible for as long as we can. Only by doing this will we create a world which is more environmentally friendly and safe for future generations to live in.