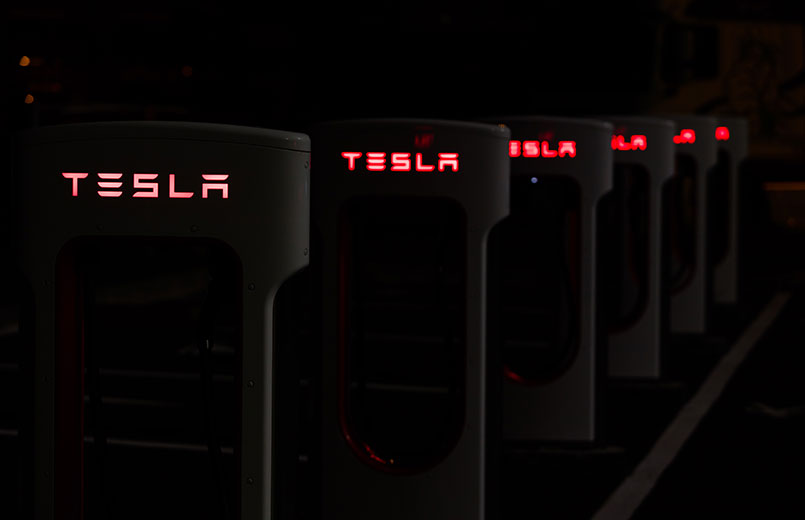 23 Dec

Tesla Model S – A Futuristic Model Of Electric Car

As technology is progressing, it is only natural that the variants of electric cars which are available to the general public are going to improve and become more and more advanced. One such model which is suitably impressive is the Tesla Model S, and we're going to be looking at what makes it such a viable method of transportation.

So, what makes the Tesla a good vehicle?

As soon as you look at the S, you know that you're going to be driving a very powerful and capable electric car. The outer shell is primarily composed of aluminium, which is well known for being a lightweight yet highly durable material. The latest technology does away with a traditional start and stops buttons have been replaced with smart sensors inside the leather seat. To start the car, you need to press down on the brake pedal, move the column into the 'D' position, and then move the throttle to get the vehicle moving. A pretty good system which does away with a more traditional ignition system, although that is to be expected when the vehicle does not work on a conventional engine.

Regarding driving, the vehicle behaves much like any newer vehicle would having been made recently. It performs well, to a good standard, and has the latest in motor technology to ensure a smooth ride throughout. People have complimented the light feel of the vehicle, and the way that it almost seems to skim across the road while still being completely safe. The battery on the vehicle is huge, estimated to be around twice the size of the Nissan Leaf, and delivering plenty of power for whoever happens to be in the driver's seat.

However, what attracts most people to this remarkably advanced vehicle is that is an electric car. Behind the superb bodywork and gadgets is an engine which does not require petrol or diesel at all. Instead, you can charge the vehicle on electricity; this makes the car a good choice for anyone who is concerned about the environment, as there are now multiple ways to generate electricity without dipping into the finite and damaging supplies of fossil fuels which we have left. With options such as wind and solar power being very prominent in modern society, it is easy to power the vehicle in a way which is both costs effective and also good for the environment.

Overall, the Tesla Model S is a well built and sturdy vehicle which is perfect for anyone who is seeking the latest in electric car technology. It's been designed to be easy to handle on the roads, and also to provide you with an easy way to travel which is not as taxing on the environment as other forms of transportation are. We all want to do our bit in looking after the Earth, to keep it clean and healthy for future generations. With electric cars like these, doing so is easier than ever.